---
REACH THE UNREACHEDTHIS HOLIDAY SEASON
December 1 - 31, 2020
The Local Church is the
HOPE

of the World.

We see a world — where every tribe and nation believe and follow Jesus, physical and social needs are met as people put Christian principles into action, and individuals create sustainable income streams and give generously to others, sustaining the local church.
This Is How
We Change
The World
---
PROVIDING HOPE | PROCLAIMING LIFE | PROMOTING TRANSFORMATION
---
SPONSOR AN ENTIRE VILLAGE LEADER
$4200 CAD funds a Transformational Leader to share the love of God and encourage Redemptive Lift through compassion and care for the entire village.
women & children sponsored
---
Never miss a thing. Sign up for insider exclusives direct to your inbox!
Voices
The Tesfa Center is part of the TESFA Project which helps destitute women, mostly widows, gain the skills and confidence to run their own businesses and gain economic self-sufficiency. The TESFA Project not only offers the skills to succeed but also gives a woman and her family the powerful gift of HOPE and a brighter future…
Ethiopia, Empowering Women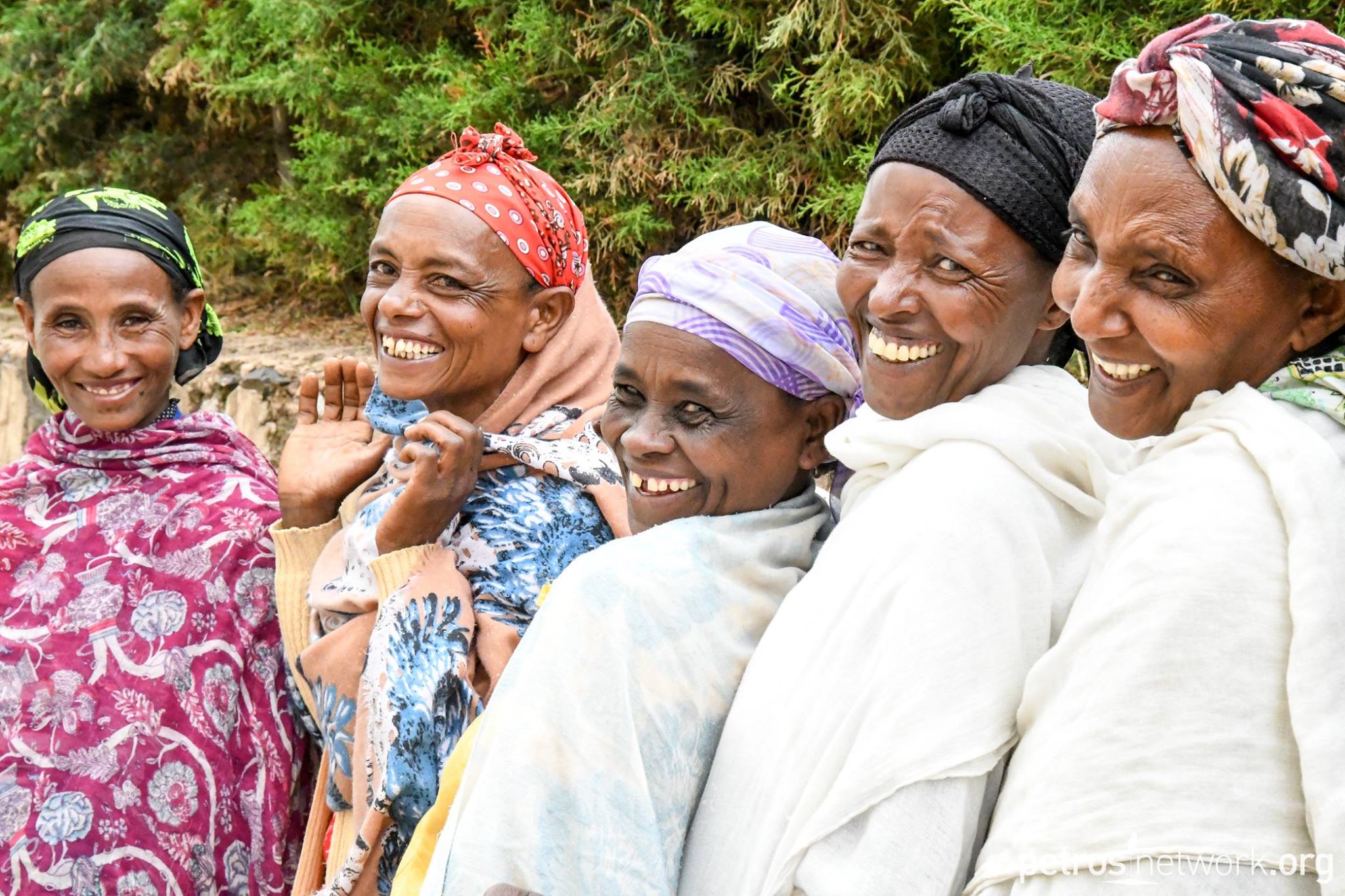 ---
From the Field
South Sudan — Hot Button Issues
Conditions in South Sudan continue to remain extremely difficult with reportings of famine and extraordinary crime and abuse. We are reaching into a new area called Kaopoeta, which is located on the main road from Kenya to the capital city of South Sudan, Juba. Because it is a main thoroughfare, in and out of the country, the UN offers fairly consistent protection…
South Sudan, Poverty
---
---
January 11, 2018
Petros Network is pleased to announce the addition of three new board members to the Petros Network International Board. Sandra Cooper, Endashaw Kelkele and Doug Resler will be joining Doug Boone, Randy Carl, Jocelyn Leano-Martin,...
0